i've got a new

bLoGGy buDDy

...
her name is Lish and she runs the refreshingly honest and adorably cute blog: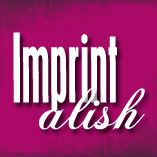 she has a fun new link party called

Frivolous Friday

with linked up posts that are centered around 'you' and things you've done for 'yourself' lately. fun, fresh idea, right?
here's a little intro from Lish:
My name is Alicia, but everyone calls me Lish for short. I'm a mom to two handsome little boys, 2 years old and 4 months old, and have been married to my best friend for 8 years! I started blogging a little over a year ago and have been addicted ever since. It's a great outlet for me to document our daily adventures, my addiction to all things crafty and write about things that inspire me. My Etsy shop was born shortly after, and combines my passion for scrapbooking, photography and design into one! I love preserving happy memories for people!
right now we've got 2 giveaways going on! one here and one at

Imprintalish

.
the giveaway

hErE
is for a
digital file of a custom photocard that
you print!
she has lots of gorgeous and adorable choices at her etsy shop!

along with the giveaway Lish is also offering 15% off when you like Imprintalish on

Facebook
. (the code is on the fb page).
to enter the giveaway, all you have to do is:
-be a follower of Crayon Freckles
leave a comment for each one you do (each one is an entry).
the giveaway ends august 28th.
winner will be announced here and at Imprintalish on august 29th.